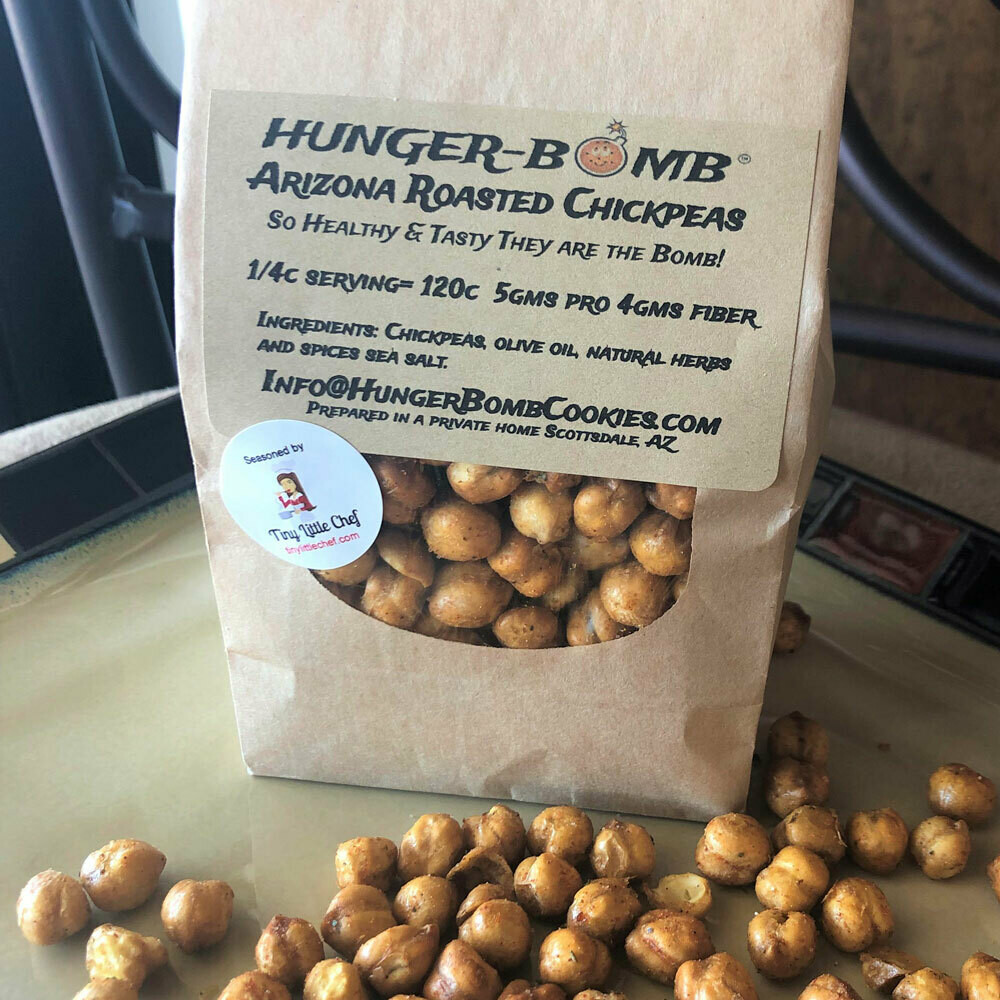 AZ Roasted Chickpeas
SKU 00009
Product Details
Arizona Roasted Chickpeas: 1 bag, 8 oz. These super-crunchy, savory baked garbanzos, are packed with flavors of the southwest. Great on salads or as a protein / fiber packed snack anytime.
Serving: 1/4 cup, 120 calories. 5 g protein, 4 g fiber.
Shipping: Up to four bags, $20.00; 5-6 bags, $25.00. Please email for larger quantities.
Save this product for later