Please take a moment to see what customers are saying about Hunger-Bomb Cookies: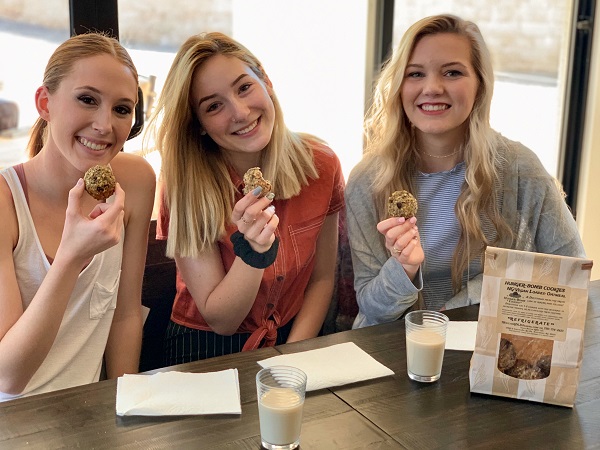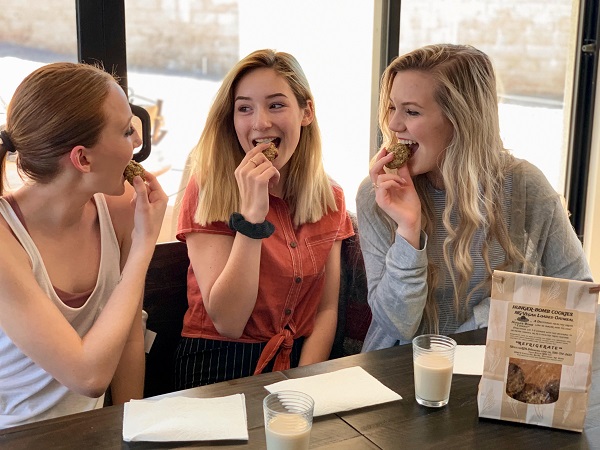 "
Hunger-Bombs and their inventor have been able to address and fulfill a major gap in our society on a quest for nutritiously dense, well balanced, low glycemic food sources. In a world where preservative-laden "healthy foods" line the store shelves and miss the mark completely on addressing our growing healthcare ailments. Hunger- Bomb gives us no excuse not to eat nutritiously every day while hitting disease head on.
"
Carrie Bordinko, MD
Internal Medicine, CEO
---
"
The "Hunger Bomb" oatmeal/apple/raisin cookies are the perfect snack.
They're sweet, filling and satisfying without being sugary or full of unnatural ingredients. People looking for a healthy alternative to mainstream snacks can't go wrong with these delicious, homemade cookies.
There are other flavors as well – all equally as toothsome. They are also a very useful addition to any weight loss program. They don't spike your blood sugar but provide a welcome sweet treat when cutting back the calories. I recently incorporated them into a self-designed diet program where I lost 40 pounds over a six month period (without starvation!).
One cookie with a drink after dinner satisfies the sweet tooth fully.
Strongly recommended and very much appreciated.
"
"
The Hunger Bomb Cookie is a tasty, healthy item to hold me over until the next meal. I am addicted to the flavors and love the texture on my tongue. It fills my tummy and my urge for something that tastes good! I buy them by the dozens.
"
Bertie Farrell
Retired Fortune 500 VP of Operations
---
"
I love the Hunger-Bomb cookies! I use them either in the midmorning or late afternoon when I'm craving a snack. They even out my blood sugar level so that I no longer feel the need to binge on sugar or fat filled junk food. The fiber in them fills me up so that when I do have a meal, I don't overeat. They are a wonderful addition to my new food plan!
"
"
I love that there is an offering in our café that feels like an indulgence but without all of the guilt. This cookie fills me up and is a great healthy snack any time of the day!
"
Cigna Health Corporate Employee
Bloomfield, CT
---
"
My daughter is passionate about her sport of volleyball and spends many hours a week training or competing. Getting the right food in her can sometimes be very difficult, especially at all-day tournaments. I have tried numerous types of store-bought protein bars and homemade protein balls, but she always refuses to eat them because of the gritty taste. Then one day my daughter tasted a sample of Tanya's Peanut Butter Dark Chocolate Chip protein bars at the Uptown Farmer's Market and has been hooked on them every since. Not only are they delicious, but they provide the right amount of nutrition to keep her going, without weighing her down. I love that they are also freezer-friendly and budget friendly.
"
Have Questions?
If you have any questions regarding our healthy cookies, protein bars, or other seasonal treats, we invite you to call us or email us today.
480-323-0718